All You Need To Know About Deep Cleanings
Posted by SMILES AHEAD FAMILY DENTISTRY on Aug 30 2022, 04:08 AM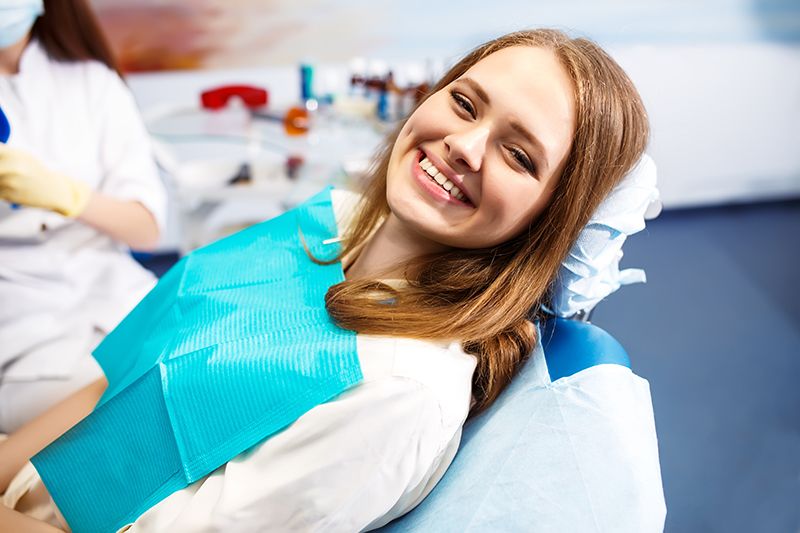 Deep cleanings are typically recommended for people who have gum disease or periodontal disease. If you struggle with red, swollen gums that bleed easily, or you experience persistent bad breath, a deep cleaning can help eliminate the bacteria causing the symptoms.
Deep cleaning is part of professional dental cleaning and is sometimes referred to as scaling and root planing. It involves cleaning the gumline, removing plaque and tartar, and planing the teeth roots to remove bacteria and tartar buildup.
Why Would You Need a Deep Dental Cleaning?
If it's been a long time since your last dental cleaning, you may have some buildup that needs to be removed. This buildup, known as tartar, can cause cavities. Tartar can't be removed with a toothbrush and floss. So, we usually recommend a deep dental cleaning for teeth that have not been professionally cleaned by a dentist in a while.
Root canals, crowns, and dental implants can cause plaque buildup on teeth around them, which is why it's essential to get those cleaned on a regular basis.
Is a Deep Dental Cleaning Painful?
We offer different levels of sedation dentistry for all procedures in our office. This makes it possible to perform dental procedures comfortably and efficiently. Our dentist will make sure you're completely comfortable before we begin cleaning your teeth.
What Are the Benefits of a Deep Dental Cleaning?
Deep dental cleaning is a more in-depth cleaning than regular dental cleaning. Depending on the patient and their needs, a deep dental cleaning may include:
Polishing and scaling: The dentist will use a scaler to scrape plaque and tartar from your teeth. Then, they will polish your teeth to smooth down the enamel and make it harder for plaque to stick to your teeth.
Periodontal treatment: If you have gum disease, your dentist may perform a deep cleaning to treat it.
How Can You Learn More About Deep Cleanings?
Our dental team at Smiles Ahead Family Dentistry can walk you through each step of deep cleaning, so you know exactly what's involved. They can also discuss with you how frequently you should get a deep cleaning 
Schedule an appointment with Smiles Ahead Family Dentistry if you need a deep dental cleaning. We are located at 2456 Home Acre Dr, Columbus, OH 43231. Contact us at (614) 818-9420 or visit our website to book an appointment.