Dental Sedation for Children
Posted by SMILES AHEAD FAMILY DENTISTRY on Feb 14 2022, 06:20 AM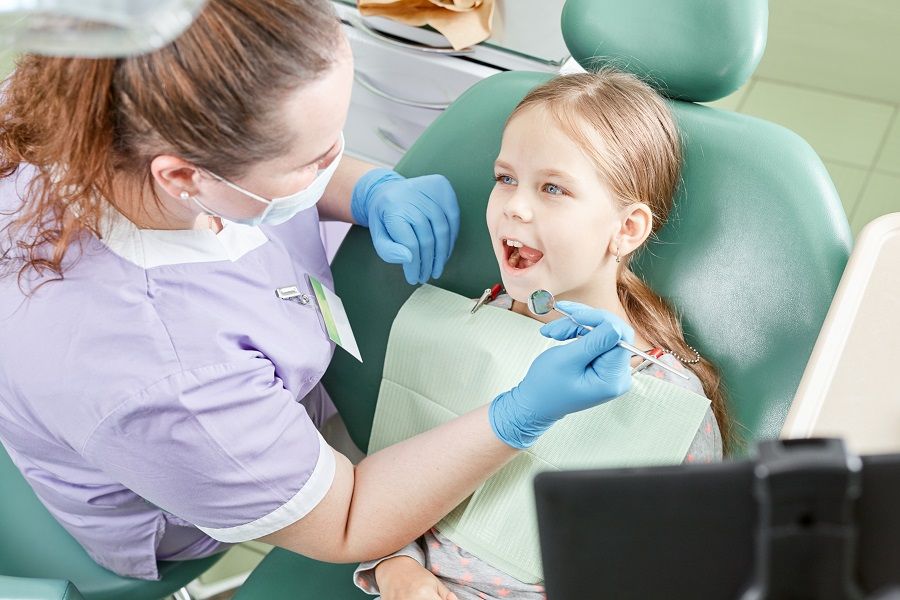 Are you concerned with the use of dental sedation for your child? Many parents have the same concern. But don't worry, it is safe to use dental sedation for children in most cases. Smiles Ahead Family Dentistry is here to take care of your entire family's dental issues.
Types of Dental Sedation for Children
Laughing Gas or Nitrous Oxide
Laughing gas is a mild sedative that will make your children feel relaxed and that keeps them very safe. A mask will be placed for the procedure, which carries oxygen with the medication during the process. This will give your child a happy feeling. 
Oral sedatives are used through the mouth or nose that will make your child a little dizzy. The medicine usually takes 20 minutes to work. Oral sedation also keeps your child relaxed. Make sure you accompany your child throughout the appointment.
Intravenous sedation or IV sedation is usually taken through a vein in the arm or hands of your child. The best thing about IV sedation is that the dentist can give the medicine according to the procedure's length and the time taken. There are many things to be done before IV sedation, like following strict eating and drinking rules.  We will inform you about all these on the day before your appointment. 
Before Sedation
There are a few things you can do at home before the procedure to ensure your child has the best possible experience by preparing them for their dentist's visit.
Avoid giving hard and solid foods to your child.
Dress them comfortably, preferably something loose-fitting.
Tell the dentist about any medications your child is taking.
Remember to tell your dentist about the previous experience your child had while taking any sedation and show the medical history.
Bring your child's favorite toy to keep them comfortable.
After the Sedation
Give them soft foods like mashed vegetables, smoothies, or soups.
Watch your child after the procedure.
Keep them hydrated with water.
Use ice if there is any swelling.
Smiles Ahead Family Dentistry is here to tend to you and your family's dental issues. You can talk to us about any of your concerns or questions. Please make your appointment by giving us a call at (614) 818-9420. We are located at 2456 Home Acre Dr, Columbus, OH 43231. For any further inquiries and details, please mail us at [email protected]