Permanent Denture Options – Pros & Cons
Posted by SMILES AHEAD FAMILY DENTISTRY on Nov 25 2021, 10:01 PM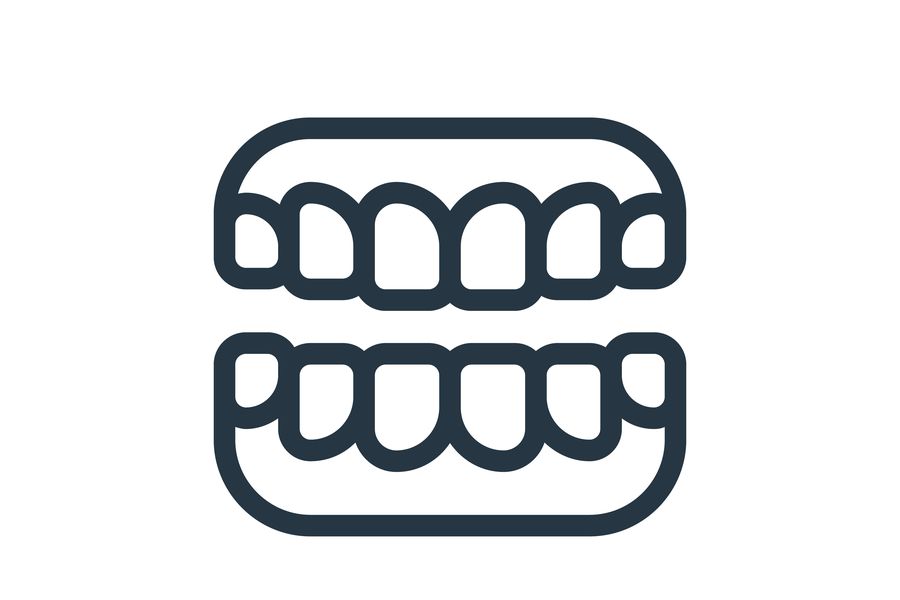 Dentures are an exceptionally economical approach to replacing missing teeth. Be they removable or fixed, dentures can reinstate the aesthetics and function of your smile. 
The cons of removable dentures include shifting or loosening over time, leading to an uncomfortable fit, discomfort while eating or speaking, and even jawbone deterioration. Permanent fixed dentures offer a more modern approach to dealing with the deficits of removable dentures. However, they also come with a few downsides. 
In this blog, our team at Smiles Ahead Family Dentistry in Columbus, Ohio, has put together a list of permanent denture pros and cons so you better understand their advantages and disadvantages.
Pros of Permanent Denture Options
Fixed 
Removable dentures can shift around, especially when chewing crunchy or sticky foods. This is not the case with permanent dentures and there will be no need to use adhesives to get a proper fit.
Facial Support
Removable dentures can cause the cheeks and lips to appear sunken. Permanent dentures provide support to the facial structure as they are fixed in your mouth. They also help conceal esthetic problems such as severe bone and tissue loss.
Low Maintenance
Permanent dentures generally only require a professional cleaning about once or twice a year. Unlike removable dentures, you won't need to worry about adhesives and complicated maintenance. There is no special care needed for permanent dentures other than your regular oral hygiene. 
Cons of Permanent Denture Options
More Costly
Permanent dentures are a little more expensive than removable dentures as they require more complex procedures and the materials used to make them are of superior quality. Still, given the many long-term benefits of permanent dentures, they are a sensible investment.
Durable But Not Indestructible 
Just like natural teeth, permanent dentures are durable but not completely resistant to cracks or chips. They may fracture if you bite down on things like bones or ice. The material used for the artificial teeth can also stain when abrasives are used to clean them. However, you should not worry as these complaints concerning permanent dentures are very rare.
Surgery Required 
One of the most significant disadvantages of permanent denture options is the need for dental surgery to implant the required anchors. Some people may be uncomfortable with the idea of an invasive procedure. In addition, recovery can sometimes take up to a couple of months.


To learn more about the many benefits of permanent denture options, contact Smiles Ahead Family Dentistry at (614) 818-9420. You can also visit us at 2456 Home Acre Dr, Columbus, OH 43231.