What Are the Benefits of Getting Invisalign?
Posted by SMILES AHEAD FAMILY DENTISTRY on Jul 20 2022, 10:25 AM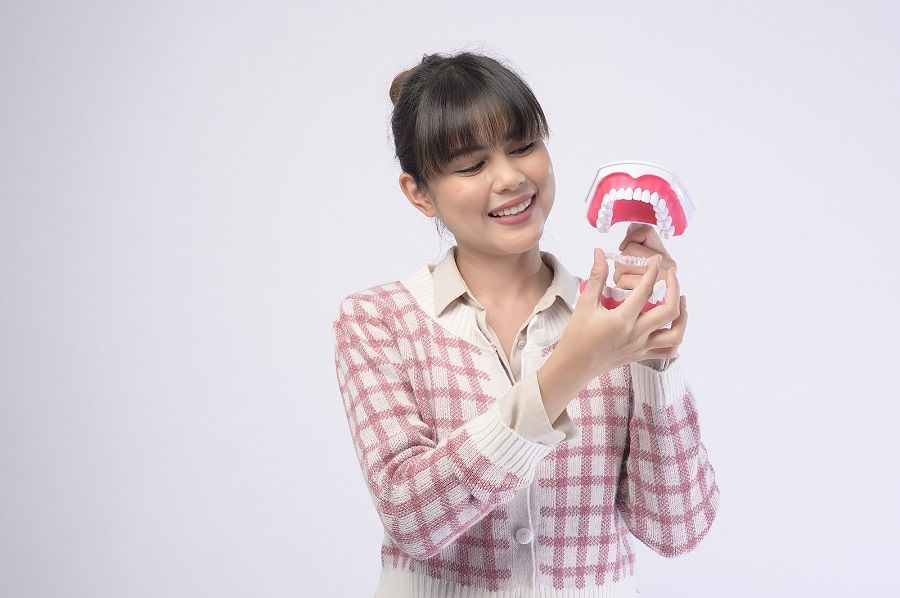 Invisalign uses a series of invisible aligners to move your teeth into place gradually. Since Invisalign is practically invisible, it's harder for others to notice that you're undergoing treatment. Invisalign can be a great choice for a variety of patients. The best way to find out if this treatment option is right for you is by scheduling a consultation at our Columbus, OH office.
This treatment offers many benefits, such as:
Discreet treatment
Invisalign aligners are clear and nearly invisible. While most people will notice that you are having orthodontic treatment, Invisalign aligners are so discreet that most people won't notice at all. Invisalign aligners are also removable, allowing you to take them out to eat, drink, brush, and floss.
Comfortable treatment
The aligners are smooth and comfortable to wear. Your aligners are custom-made to fit your teeth. This allows you to wear them without irritation. The aligners are removable, so you can take them out to eat and drink.
Diet-friendly treatment
Invisalign treatment doesn't require you to change your eating habits. You can eat the foods you love, with the exception of gum, while undergoing treatment. You should also brush your teeth after each meal and snack in order to avoid staining.
Keep in mind that you still need to make regular dental appointments. Therefore, you should continue to brush and floss after each meal and snack.
Maintain oral hygiene during treatment
Unlike metal braces, Invisalign is removable. That means you can brush and floss your teeth normally.
Another benefit of Invisalign is that it straightens your teeth without painful brackets and wires. You wear your aligners for 22 to 24 hours a day, only taking them out to eat, brush, and floss.
Faster treatment time
Unlike traditional braces, which can take years to accomplish results, the Invisalign system uses clear aligner trays to reposition your teeth in as little as a year. The trays gradually shift your teeth into place and are completely removable, so you don't have to worry about the restrictions that come with braces.
Accommodates almost every case
Invisalign addresses the needs of the vast majority of orthodontic patients. The Invisalign system can correct a wide variety of common orthodontic issues, including crowding, spacing, crossbite, overbite, underbite, open bite, and improper jaw alignment. More than 3,000,000 patients worldwide have been treated with Invisalign.
Schedule an appointment with Smiles Ahead Family Dentistry if you need an Invisalign. We are located at 2456 Home Acre Dr, Columbus, OH 43231. Contact us at (614) 818-9420 or visit our website to book an appointment.